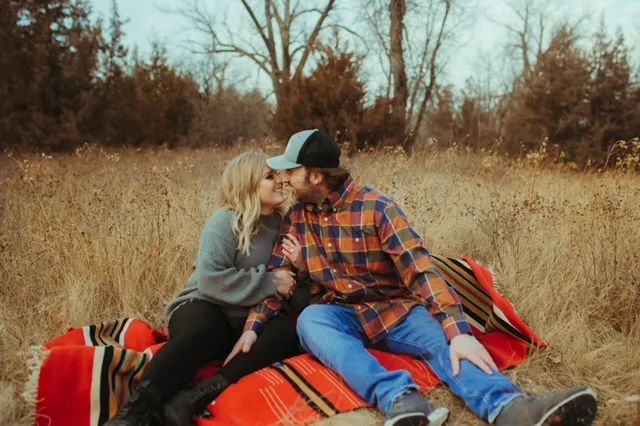 Love Stories
Brooke + Dave
A little wind wasn't going to stop David from proposing! Read all about their love story and how their pup helped make it happen.
"We have known of each other for a while. We are both from our small town Williston, ND, born and raised. We connected when Brooke moved back to town after college in 2015. Brooke's sister is actually married to one of David's best friends, so we really got to know each other through them. That was 6 years ago now and the rest is history!"
"We got engaged on a very windy Wednesday, March 4, 2020. Right before the pandemic hit. Dave convinced me to go out to my parents property to play fetch with our German Shepherd, Nina. I almost ruined Dave's plan because it was really windy in town, and horribly windy out there and I wanted nothing to do with that! I sat in the nice warm car and watched. Dave threw the ball a bunch of times and then begged me to get out and throw it just once. As I was standing there waiting for Nina to bring the ball back, I hear Dave clear his throat. I turned around to see what his problem was and he was on one knee with the ring in his hand, proposing!"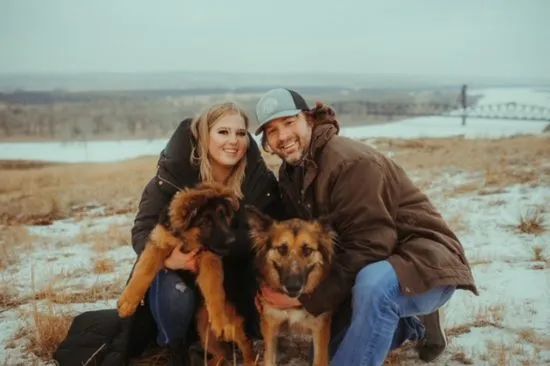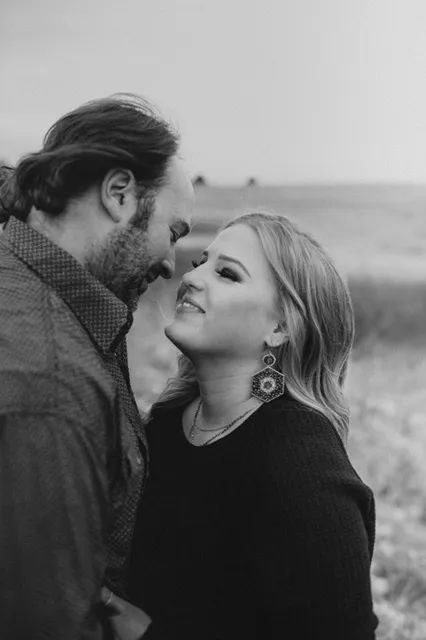 "We love going to Red Lodge any chance we get, we knew we had to have our wedding here. We found Montana Wildflower Wedding Venue and fell in love. Everything about it is beautiful and Crystal and the rest of the staff are so sweet and helpful. We can't wait to see the beautiful venue on our big day and celebrate with family and friends!"
Brooke and Dave are to be married in June of 2021. Stay tuned for behind the scenes posts and additional wedding day photography on our Instagram and Facebook.