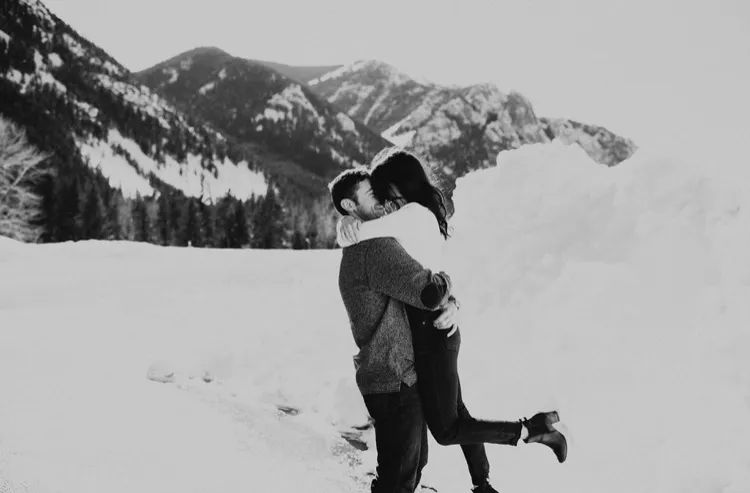 Love Stories
Caitlin + Cole
When a simple acknowledgement takes place… a love story begins. This is how Caitlin and Cole came to be.
"Our story started before we actually met. I was at college, and there was a wedding in the family that Caitlin and her parents were at. My grandpa, who has since passed, was the one who got the ball rolling. He made it a point to go over and talk to Cait about his grandson. It was so out of character for him. There was something about her that he noticed though, and he did not want the moment to pass. All I heard about for the next month was this amazing girl and how he wanted me to meet her. Low and behold, her mom was the executive directer of the retirement facility where he lived.
I had actually met her mom before, but never Cait. A few months passed and I kept hearing about this girl from my grandpa and family. I never imagined I would ever meet her, I wasn't even sure she lived in Billings. Cait ended up relocating from Denver back home for a job. It was a little after Christmas and I was at a buddies house. All of the sudden, the door knocked, and one of our friends' wife and her friend walked in the door. That friend was Caitlin. It was the last thing I think either of us expected from that night. I left to go back to school that weekend, and I couldn't stop thinking about her. The next week I asked her out, headed back to Billings for the next few weekends, and the rest was history."
It was finally a sunny winter weekend and Caitlin and Cole decided to head up to Red Lodge to cross country ski. They had already gone the whole length of the groomed trail and Cole kept insisting they go further. "I have to be honest I was not a huge fan of that idea, he had to beg me to keep going," says Caitlin. Finally they stopped for a "break" before heading back. It was just the two of them, fresh snow, and the trees. Cole turned around pulled the ring from his pocket and asked if she would marry him. "I will keep saying "yes" to him the rest of my life."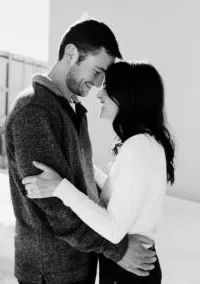 As their wedding day approaches, they look forward to many things.
"The day of the wedding I am most excited to just enjoy the day with Cait. I just want to see her smile and enjoy every moment with her. I can't wait to see our families and friends come together to celebrate. But even more so, I am just looking forward to starting the adventure with her."
"Besides cutting a rug on the dance floor with family, friends, and my HUSBAND, I think I am most excited for what our wedding day truly represents. The two of us becoming one. That day and everyday to follow we will officially be team Moller. Whatever comes our way, we will face that together. We've always had that kind of commitment in our relationship, but I can imagine on that day it will feel even stronger. Cole is my best friend and I can't wait to share that day with him surrounded by all the people we love. Oh, and the cake! You can't forget the cake. Cole and I both have a huge sweet tooth and our flavors are amazing. Thanks Sweets By Sam!"
Their wedding will be held at Montana Wildflower Weddings in September.
Stay tuned for their Happily Ever After story, coming this fall.