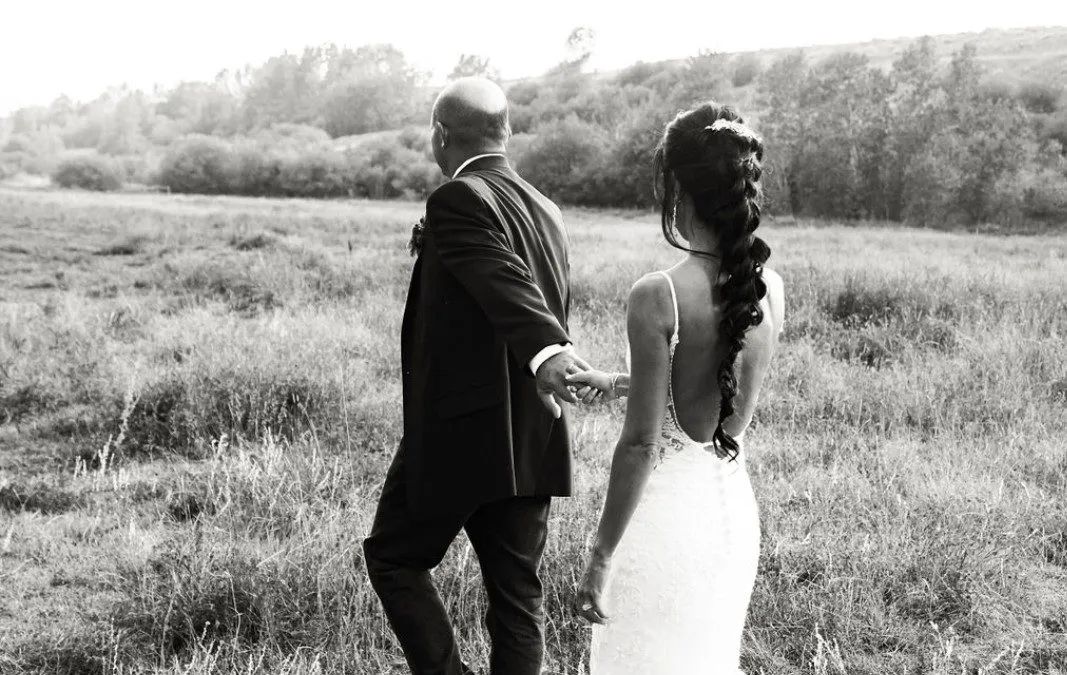 Love Stories
JK + Nicole
And the season went on! Our wedding season that is. 2020 might be over but the memories still remain. The truly unforgettable, loving, and gracious memories that will go down in our books. Literally, with the world at a stand-still, the wedding planning continued. (Halleluiah) And because of that, we are now able to bring you the wedding experience of JK + Nicole, married August 2020.
"I don't think there are words or high enough star ratings to truly describe my experience. From the first time I called for an appointment through my wedding day was amazing. This is how a wedding should be done. I had zero stress and zero worry because I knew Crystal and the team had everything under control. These gals seriously know what they are doing and their communication is flawless! I booked right before the COVID pandemic and did not have one hiccup. The list of vendors and the rental collection is to die for and adds pops of detail that I never would have thought of. I know a lot of brides have very specific wants and details on their day. Wildflower can make everything you ever dreamed of come true. My wedding was so perfect, I wish the day never had to end!"
"From the moment I woke up on my wedding day I was so excited to see how the day would come together. You always imagine what your wedding day will be like, but actually living in what feels like a dream is indescribable. Walking down the aisle and seeing all of our friends and family and the look on my husband's face is unforgettable."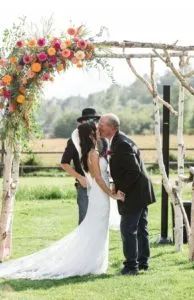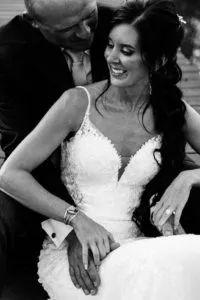 "I want to give an extra thank you again to everyone at Montana Wildflower for their exceptional service and organization. The day could not have been any more magical."
"My photographer, Coryn Nelson, and videographer, Aflatis Wedding Films, absolutely nailed it. Coryn & Adam work so well together and made us feel so comfortable and natural. Did I mention how fun they are? We laughed so much. They captured every moment of our day and created the most beautiful video that we will have to look back on forever."
"Mac's Floral made the most beautiful bouquets and arrangements! I had asked if it was possible to get bugambilias, a tropical flower that I had always loved and had a special meaning to me. Unfortunately, it was just not possible so I never really picked out flowers, I just gave her my colors and told her to do something fun. I was almost brought to tears when I saw my tables. Katie had put dried bugambilia petals on all of the tables! It was such a surprise and a meaningful detail! The tables were simple and beautiful and so personalized. People are still talking about how beautiful my flowers were and they even lasted weeks after the wedding!"
"Melissa with Top Notch Catering, Cakes, and Floral made the most delicious food! We had a taco bar and let's just say the tacos were amazing but that corn salsa was a crowd pleaser! She was great to work with and very affordable. Her cupcakes and cake were also perfect and beautiful. Lots of flavors to choose from and the attention to detail is pristine."
"I had the best band in the world! El Wencho! Josh and John are not only great friends of mine but so incredibly talented and fun! They were entertaining and kept everyone dancing until the night was over. For just two guys, they put on one hell of a party!"
"Last but not least we want to thank our wonderful family and friends who supported us and made our day so special! Our wedding was an absolute dream come true because of everyone involved!"
It is truly a blessing to have been able to host the wedding of JK + Nicole. Their love, strength, and kindness for one another is undeniable. As for their future adventures, well, they recently posted about the newest addition to their family. Baby Brown coming in July! Congratulations to the both of you.
Full gallery coming soon.
Cheers!