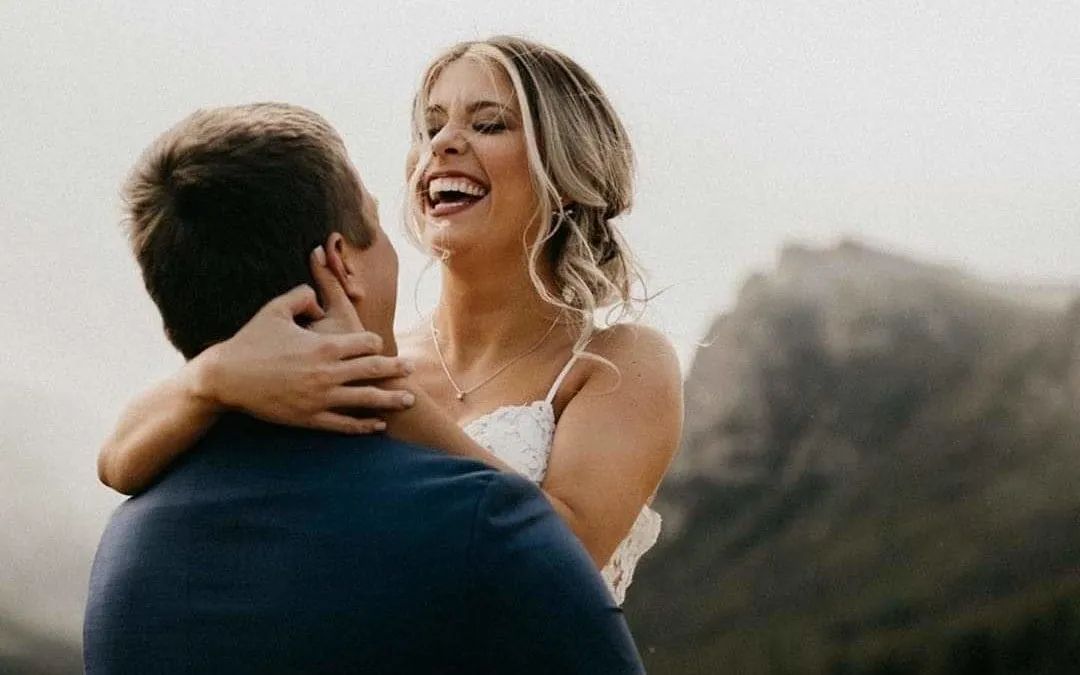 Love Stories
Mark + Sarah
2020 felt like the year of hardships, bravery, and responsibility. Physically, mentally, and emotionally, it put a major hiccup in so many of our plans. (Especially for our worried Brides.) Some weddings cancelled. Others rescheduled. We understand that it is our personal responsibility, to ourselves and our community, to do what we think is right for our friends and family. And yet the power of love continued. (Stronger than ever we might add.) Many couples hesitated at the thought of not becoming Mr. + Mrs. right away and, because of this, we were able to have an incredible wedding season. Guest lists were shortened, vendors confirmed, and one by one we hosted our way through the 2020 year with immense smiles on our faces.
Mark + Sarah decided to keep their promise of love and move forward with their 2020 wedding. Their comments about our venue, MWW staff, and wedding day experience has us in weeping tears of gratitude. Read all about Mark + Sarah's big day below!
"Being a Montana Wildflower bride was a dream come true! Picking one word to describe our overall experience is so difficult. Amazing, spectacular, exciting, and simply wonderful are some of the words to describe it. I could have not imagined a better day. Having the cabin on there is so convenient, all of the girls were able to get ready on site and did not have to worry about travel. The day started out a little chilly and windy but everything soon came together. Crystal, Briane, Lyndsey, were an absolute blessing leading up to the wedding! They truly helped make sure everything came together and what they had done exceeded our expectations. "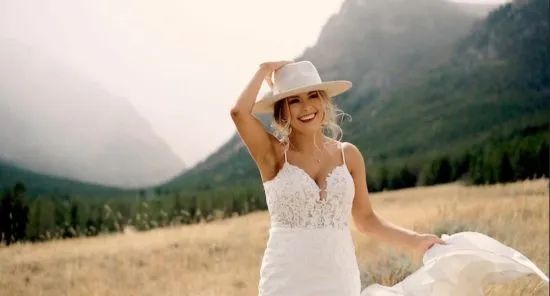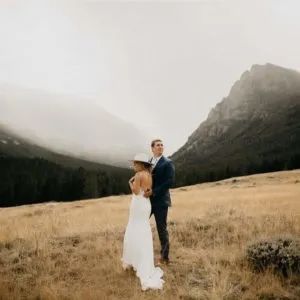 "Mark and I have talked about our big day and we tried to narrow things down to pick just one part that was our favorite, but truly you can't just pick one favorite part! There is one memory we have that does stand out. After Mark and I said I do and we had signed our marriage license, we took about 10 minutes to ourselves. We held each other and we cried and couldn't stop telling each other how happy we were to have one another, and how blessed we were to now be husband and wife!"
"There are so many people that we want to thank! All of our amazing vendors worked so well together! Elsa, Logan, Molly, and Maggie were honestly a dream! (Elsa Eileen Photography + Media by Molly) We cannot believe how lucky we were to have been able to work with these two amazing teams! They made Mark and I feel so comfortable and relaxed and made the day so much fun! As mentioned before Crystal, Briane, and Lyndsey are the most amazing women. They made sure that I did not have to worry about anything that day!"
"Crystal had decorated our head table and I tell you, it was stunning! I could not believe that was our head table, It looked like it belonged in a magazine! (Picture below) All of the little touches Crystal added made our wedding so unique and I can't think of anyone better to have done it! Pat Clark was also amazing, she helped me write our ceremony, and helped clean up after supper! She is such a dream to work with! Melissa with Top Notch Catering kills it every single time. After the wedding there wasn't a single person who did not say how yummy everything was!"
"The last thank you that Mark and I have is to our families. Ardell and Terry helped the whole entire weekend, Ardell is one of the best Mother-in-laws that someone could ask for! She put together goodies bad for the kids, bought extra décor that I didn't even think to buy, and she made sure that as a bride, I didn't have any worries! I am so thankful for my in-laws! My family also helped! Everyone was there to help with set up and tear down! Lyndsey and Tim worked so hard leading up to our day! Tim worked hard hanging lights and helping with set up, and I felt so spoiled to have Lyndsey as my right hand lady whenever I was stressed about anything! My aunt and my dad both gave me away, I asked my aunt to step in after my Uncle had passed. Both my dad, aunt and uncle have worked so hard over the years to build the amazing Montana Wildflower Wedding Venue. My Uncle Scott played a huge roll in our wedding day, even though he was not physically there, we had signs of him everywhere. As soon as I was getting ready to walk down the aisle, the clouds had cleared, the sun shined, and the wind had died down. My Uncle made sure that we had a beautiful day, he was so missed, but we were so blessed to have been married at such a special place."
"As far as the future for Mark and I, we just plan to keep working on our remodel for our new home that we bought in June. Someday we will plan to grow our family, but for now, we are just enjoying being husband and wife and building a beautiful home, and life together!"
Congratulations you two!
Our small, local, and family run business would never be possible without couples like Mark + Sarah. Even in times of hardship, we will carry on. So, thank you. Thank you to all who not only supported your love for one another but also our venue in this time of the unknown. We can now honestly say that we will get through this together. (Six feet apart that is.)
Cheers to Mark + Sarah and their Happily Ever After!