About
Our venue is the perfect setting to experience your dream wedding or event; set amid the natural beauty of lush green meadows, vibrant flower gardens, spectacular waterfalls, ponds, creeks and a breathtaking panoramic view of the mountains. This is a dream location within minutes of Red Lodge and it is one of the closest mountain settings near Billings.
In addition to the beautiful grounds, our unique rustic barn is fitting for an indoor wedding, reception or event. At Montana Wildflower Weddings & Special Events you can customize the perfect setting to reflect your own personal style.
Our fees range from hourly rates to flat fees, depending on the services you require. By customizing our services and rates for our clients we offer more flexibility to accommodate individual visions and budgets. We take pride in our personal relationships with our clients-which enable us to better understand your needs and develop ideas to reflect your vision. We continually challenge ourselves in order to turn your dreams into reality. Let us take the stress out of planning by saving you time, money, and above all, providing you with a sense of peace and assurance that your special day will go smoothly.
"I am in love with our gorgeous venue and grounds! "
"I feel it is of the utmost importance to create a personal relationship with you as a client. My goal is to make your dreams come to life." ~Keri Wash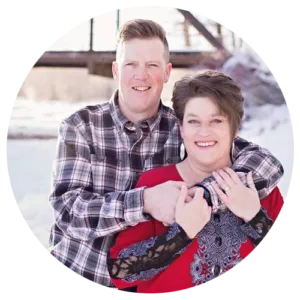 Owners
Keri + Kraig Wash
Keri + Kraig began their journey with their wedding in 1993. They have raised their two incredible daughters in the beauty and "wild"ness that is Montana. The past 30 years they have been living and loving in Big Sky country. They thrive in the surroundings that God has placed them in – mountains, trees, rivers, prairies… You will find them out hunting, hiking, and kayaking. They also enjoy Yellowstone National Park, the Beartooth Highway, and our clean fresh air.
After planning family weddings, their desire to help others experience the romance of special events and the magic of family gatherings was solidified. Keri + Kraig appreciate everything about weddings: the décor, clothing, music, love, excitement. But they especially have a passion to see Wildflower couples begin their lives together and send them off on their own "happily ever after." Let's celebrate with Wildflower!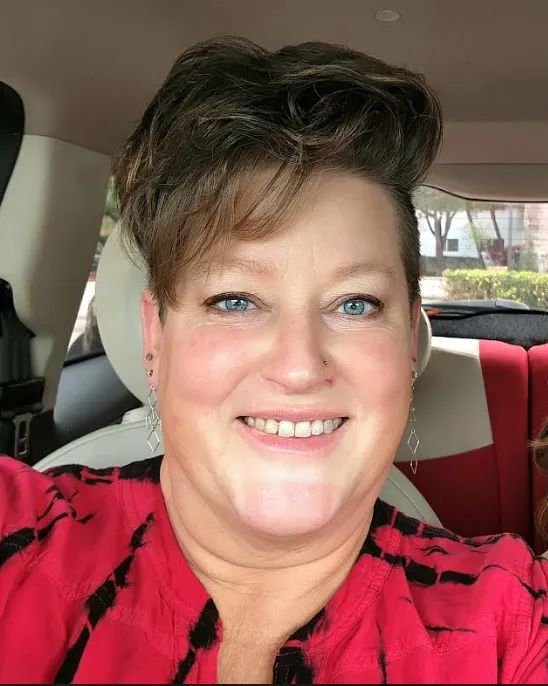 Owner / Coordinator
Keri Wash
Hello everyone! I am not just the owner of Wildflower; I'm also a coordinator. I bought Wildflower in January of 2021 and have jumped into all aspects of the business. Managing the Wildflower Lodge that is on the property is one of my delights (which is open to our couples as well as the public). You will find me on the lawnmowers, thigh deep dredging the creeks, in the flowerbeds, giving site tours, planning, coordinating, setting up and cleaning. I was raised in both Oregon and Montana and I truly love the special town of Red Lodge, it's residents and its tourists. I love to be outdoors--but most of all, my love is for everything wedding related and SERVING PEOPLE! Helping organize and plan events for you is an honor and a blessing. I am always available to guide and answer any questions you may have. I promise to go out of my way to make your event as special as you are!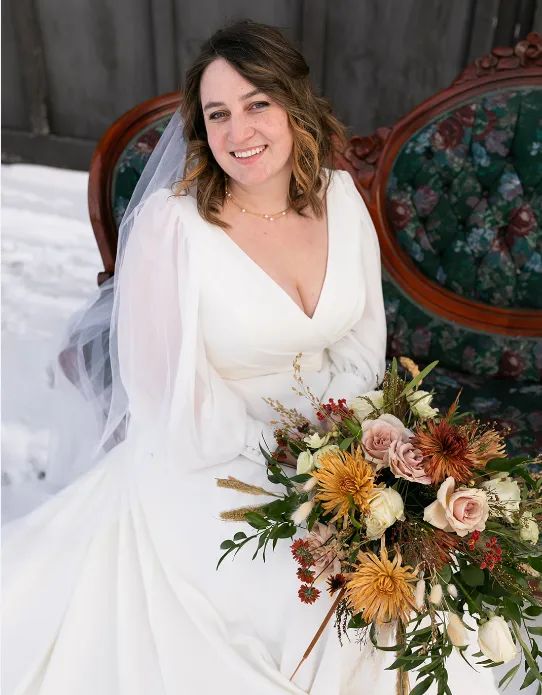 Coordinator
Kortni Overcast
Hi there! I was raised in Bozeman, MT and have since moved to the Billings, MT area. My passions are planning, food, decor and helping others. I also run my own business in the Billings Heights called Gelisi Nail Salon. Stop by and get pampered! Montana trails and mountains hold my heart as well as EVERYTHING wedding! I am a Wildflower bride, myself. Anthony and I were married Nov of 2022 in the Wildflower Lodge with an intimate ceremony and the space was absolutely perfect for our wedding and reception! In my "off-time", I'll be here at Wildflower coordinating events, assisting Keri + Crystal, setting up and tearing down for events. Let me know how I can help-hope to chat with you soon! XOXO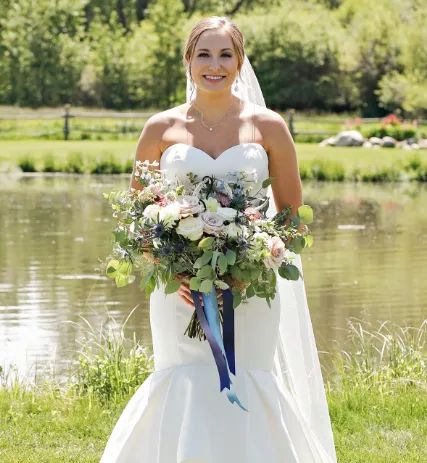 Social Media Manager
Callen Waters
Greeting! I run all the social media platforms and will be helping with many jobs around the venue. I am so excited to be utilized in this social media roll! Laurel, MT is where I grew up and I'm currently residing in Billings, MT where I am currently a Registered Nurse in the Billings Clinic ICU~for 4 years now. In my spare time, you will find me hanging out with my husband and our two dogs on the lake or playing in the mountains. "Biggest dog lover" here and I even included the pooches in our wedding. My hubby John and I were married in 2019 at Wildflower and still dream about it every day! Seeing the creativity and beauty that goes into these weddings makes me so excited to share it with the rest of the world. I'm most excited when a couple's wedding gallery arrives and I can share their special day with those on Facebook, Instagram, and Pinterest! (Follow Us!)
SECURITY + CLOSERS
David + Kristin Bachman
Welcome! We met at church-what a PERFECT place-in 1989 in Fresno, CA. After dating for 3 years, we married in March of 1992. What a blessing to be celebrating 31 years of marriage and 4 incredible kids! We moved to Red Lodge in 2021. You may run across us off-roading, camping, skiing, spending time with family and exploring the beautiful scenery and wildlife of Montana. We both will be spending time cleaning the lodge and taking care of you and your guests during the nighttime hours at the venue. Feel free to stop us and say hi!