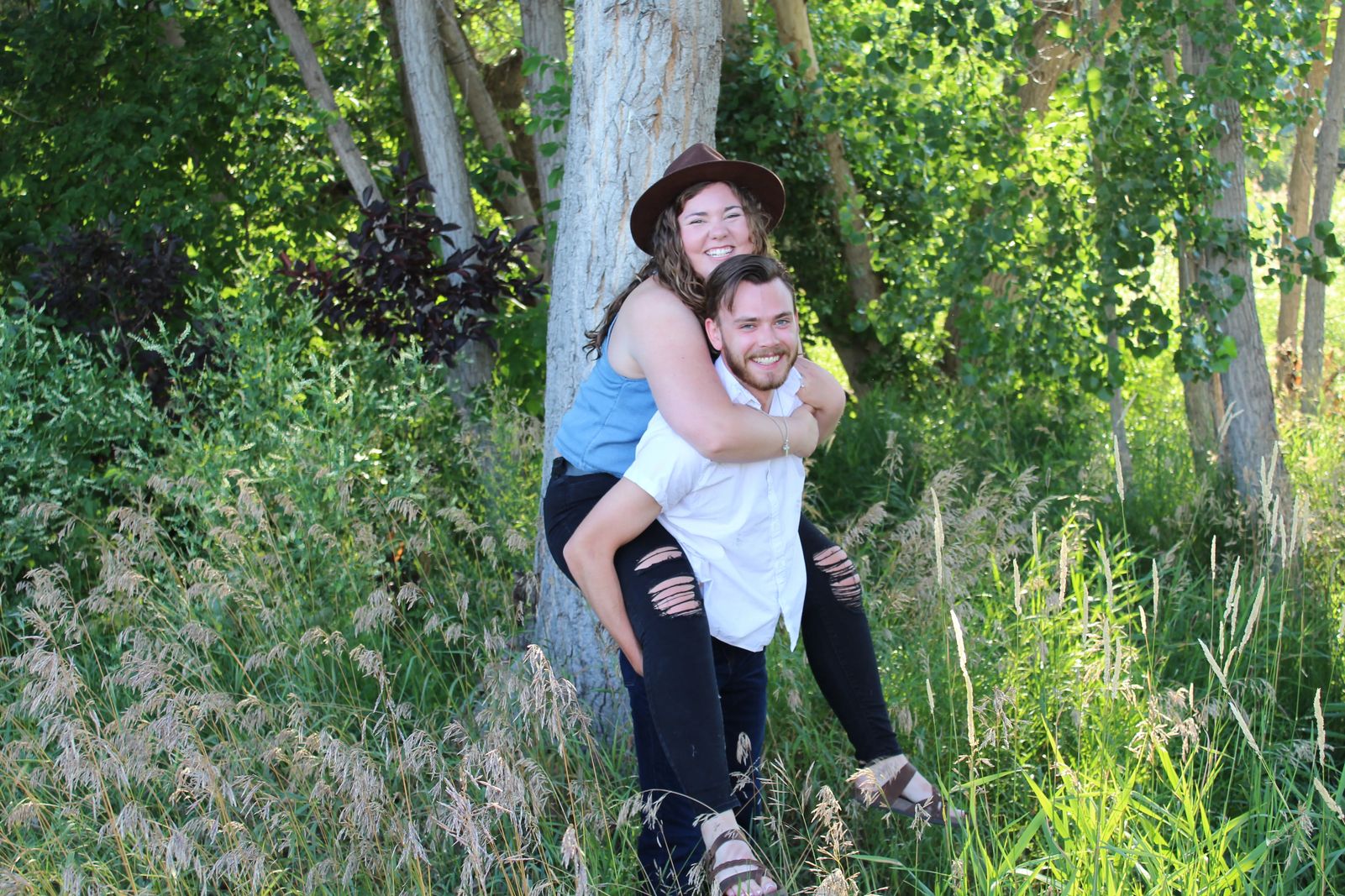 Love Stories
Catie + Cole
We met in high school. Cole was a Senior and I was a Junior. We were both serving in the Junior High ministry at our church and we had physics together as well. We started dating roughly 2 years later when Cole was a Sophomore in college and I was a Freshman. We dated for 2 years and 3 months to the day when Cole proposed.
Cole was going to school out in Bismarck, North Dakota whereas I was in Bozeman. It was March 1st when he proposed. He drove through a massive blizzard in North Dakota to make the 10 hour drive to Bozeman (it's normally an 8 hour drive but the snow made the trek an extra two hours).
Cole had schemed with my college roommate ahead of time and made plans to surprise me at a park near my apartment, unbeknownst to me. Because I was so out of the loop, rather than going for a walk with my roommate when we (they) had planned for, I instead went grocery shopping, went to Bath and Body Works, and ran various other errands. This ended up forcing Cole to wait an extra hour and a half out in the freezing cold just waiting for me to show up.
It ended up being a wonderful surprise and proposal. It was a dog park and I was so completely distracted by the dogs running around that I didn't notice Cole standing in the middle of the park with roses. I was so shocked that he was there that when he got down on one knee, my mind was in complete shock. I didn't think he would be proposing for another 6 months. He barely got the words out before I said yes. Easiest yes of my life.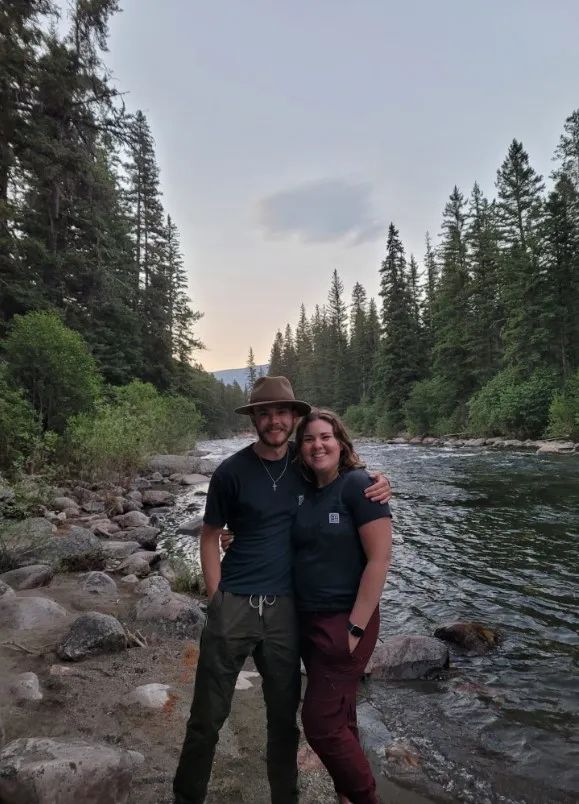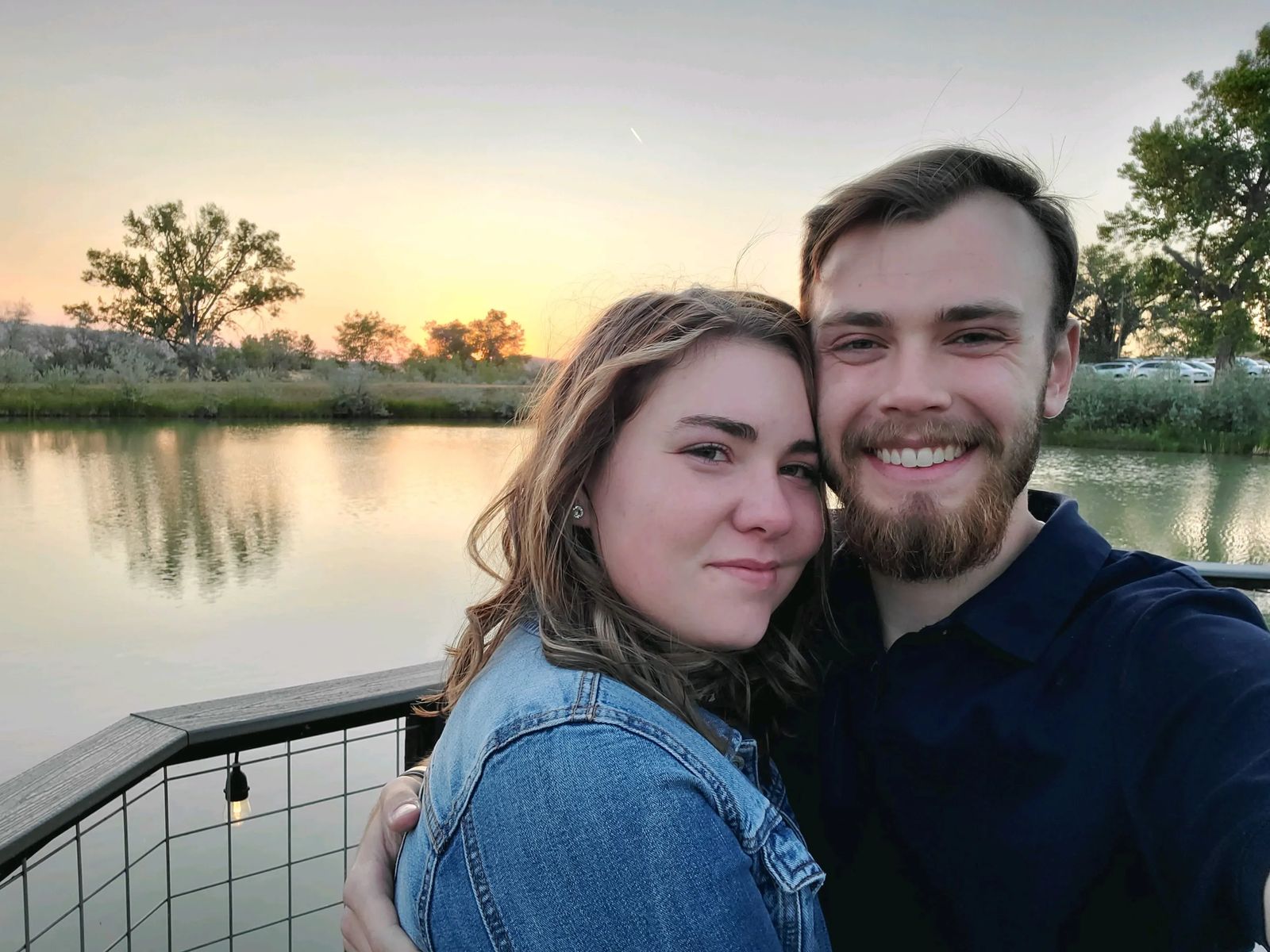 One of the things we are most excited about is having a wedding in the mountains. That was one thing that we both agreed we needed, as we are both Montana born kids. We loved the location of where Wildflower was at and it is beautiful!