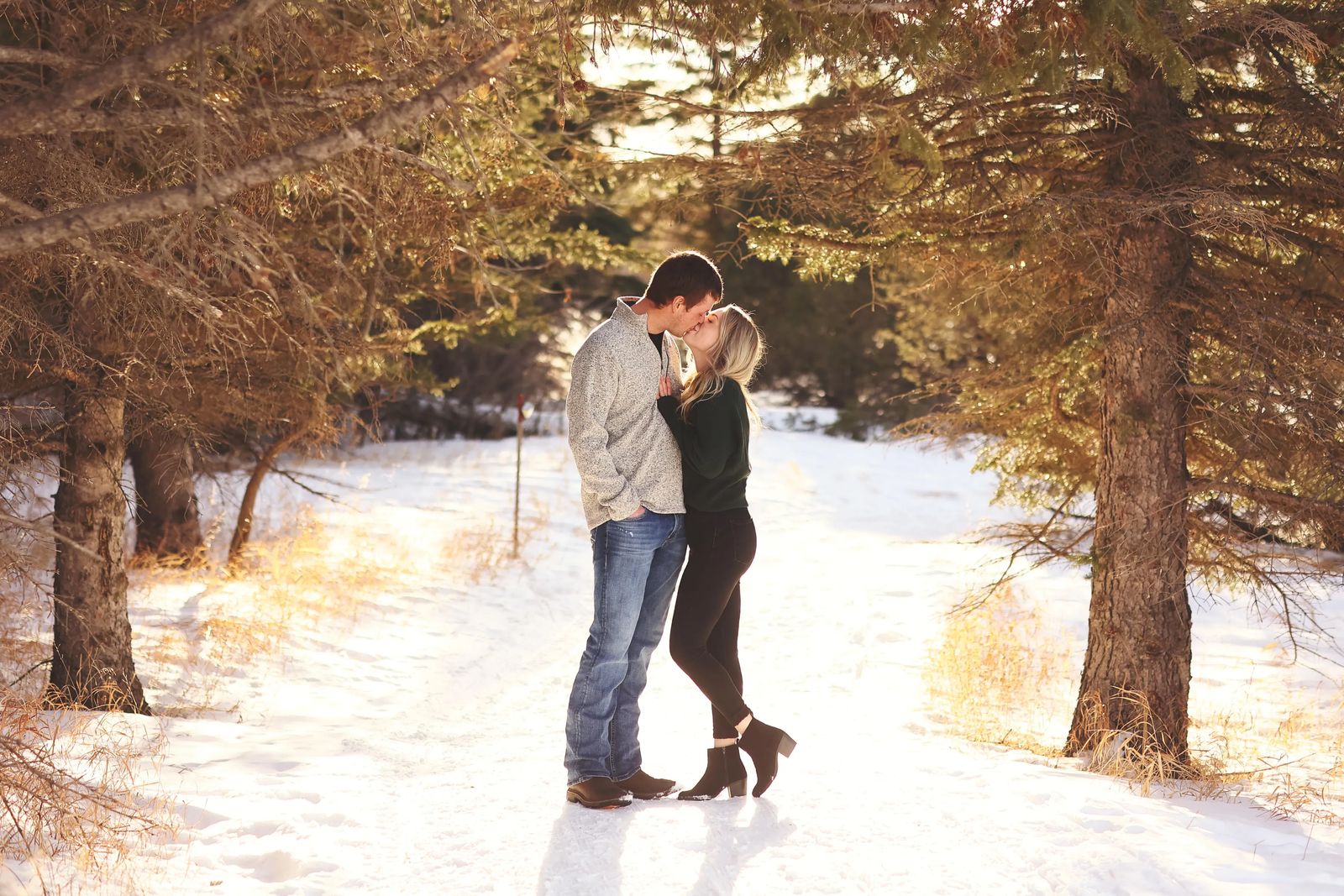 Love Stories
Faith+Tyler
Tyler and I met through a mutual friend back in 2018. We remained friends up until the point that we both considered that there might be more for our relationship. We officially started dating in March of 2020, right when COVID started its big impact, so we had plenty of quarantine time to start building our relationship as more than friends.
Both being born and raised in North Dakota, Tyler and I love spending time outdoors and walking trails/hiking when we get the chance. However, North Dakota is a little flat compared to our western neighbor, so we booked a little end-of-summer getaway to the Livingston, MT area.
We stayed in an adorable little cabin, which was perfect for sunrise coffee on the porch. We stayed busy each day with long hikes to get the most out of the trip and the beautiful views in the area. On the day before we were to head home, Tyler made it a point to find a beautiful hike for us to take on Lava Lake trail. On this hike, it was my turn to carry the backpack, but little did I know… I carried the ring all the way up to the top!
We sat by the lake at the top of the trail for a while together, then decided to head back down. On the way back down the trail, we saw this beautiful waterfall area with flowers. Tyler asked if I wanted to take a photo of it, and of course I wouldn't miss a photo op! I took a photo and turned around to a big kiss from Tyler and him getting down on one knee. It was the easiest yes of my life, and perfect way to wrap up our trip.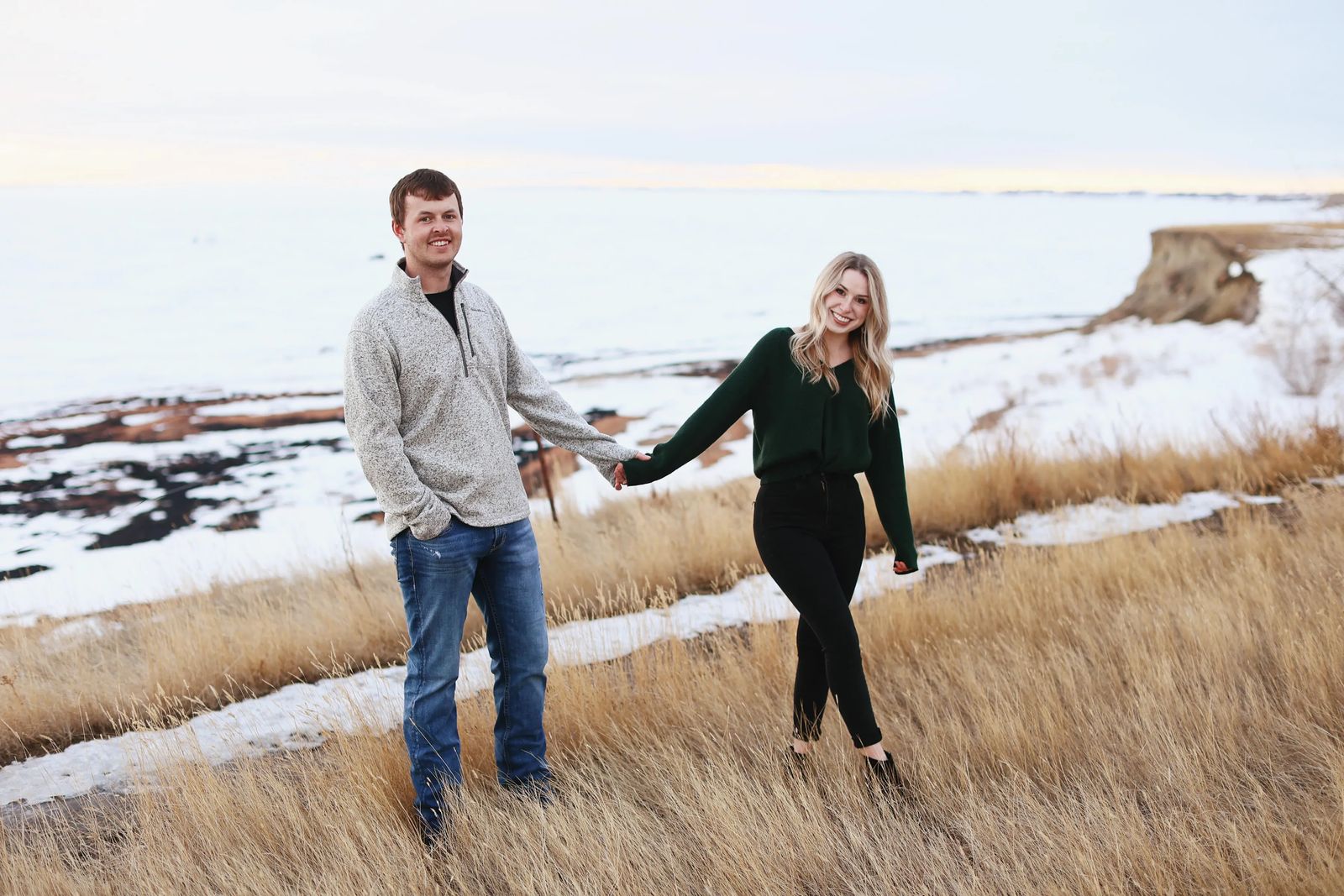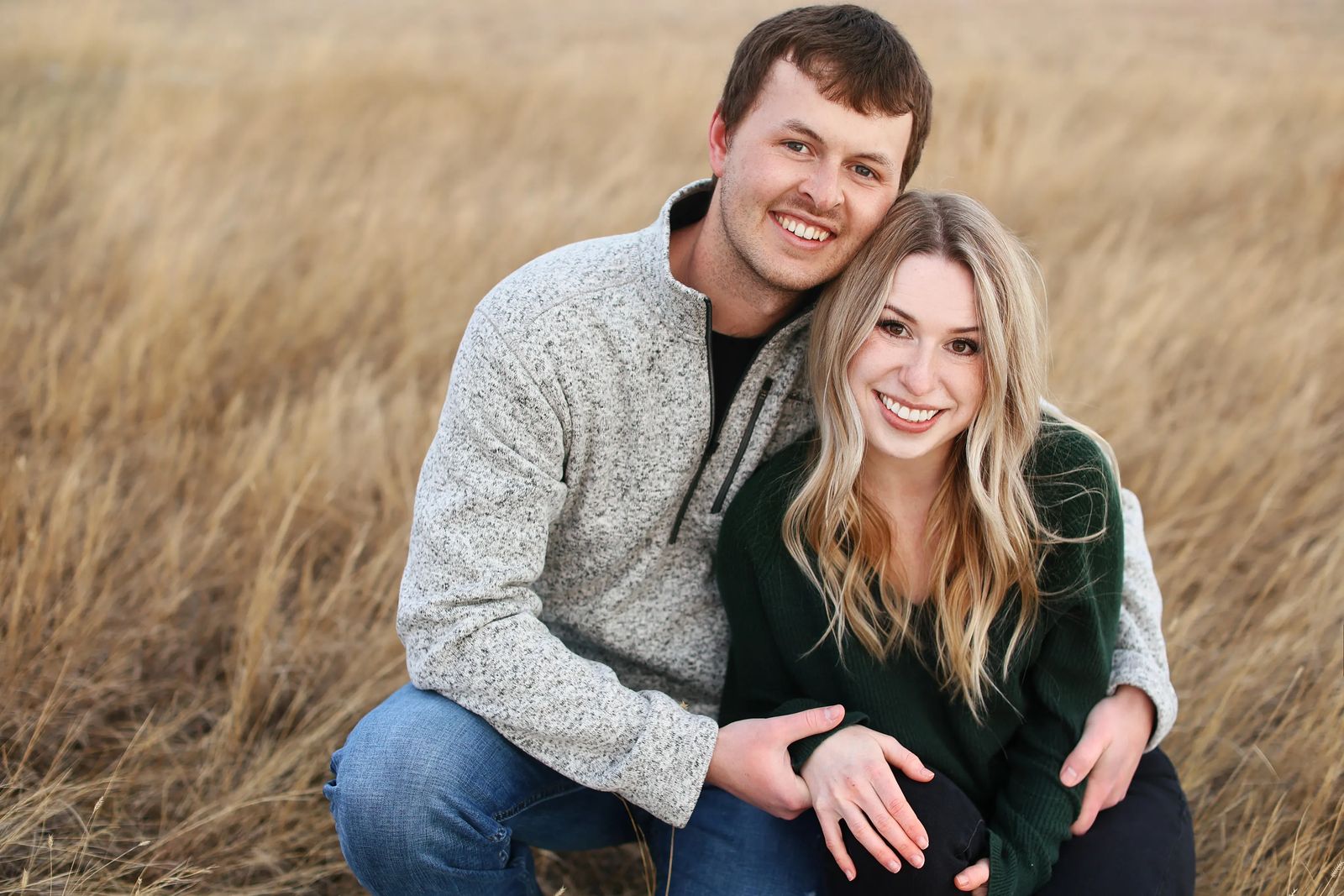 Going to Montana and being in the mountains has always brought a sense of "home" to me, and I wanted to be able to share that with my person who feels like home. Since we had the most beautiful engagement up in the mountains, we only figured that it would be the perfect place to have the wedding as well.
Both of us are so excited to head back out to our favorite area to say "I do."