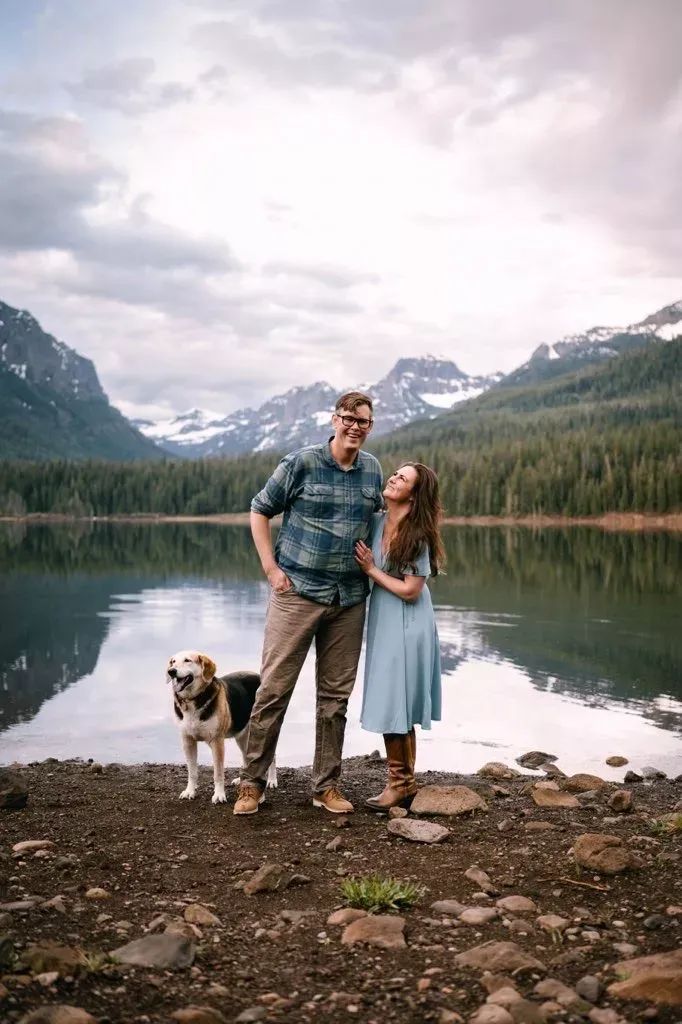 Love Stories
Kathryn+Adam
Once upon a time, a Nurse and a Chemist decided to meet at a cute little brewery in Billings, Montana! (To be fair- this is a modern tale, so, naturally, they met online!) The Nurse made sure that her opening statement to the Chemist included a Big Lebowski quote. The rug really did tie the room together...
They spent the evening exchanging stories of travel and adventure, Faith, food, and music. They quickly realized they had much in common as they both loved to ski and had quirky little dogs to boot.
The two started dating shortly after that evening and had been inseparable ever since. They loved spending time skiing, hiking, and making dinner together at home. They grew to be incredibly supportive of each other, and rather enjoyed this season of growth and adventure!
On the last ski day of the season, April 15th (Tax Day!), the Chemist decided to propose to the Nurse at Red Lodge Ski Resort. He whisked her up to the highest peak but HAD to adjust her "troublesome" ski boot before the traverse down.
Down on one knee, he pretended to fiddle and fuss with her pesky boot. Suddenly, he joyfully exclaimed, "Did you drop THIS!?" and presented her with the most beautiful ring. The Nurse was elated and rather impressed by the Chemist's clever proposal tactic. The Chemist was relieved that he no longer had to keep the ring safely stowed in his ski coat!
Still on one knee, he declared, "I love you more than anything in the world, will you marry me?" The Nurse jovially said, "YES!" and they skied down the run together. They celebrated their engagement that evening surrounded by nearby friends and family.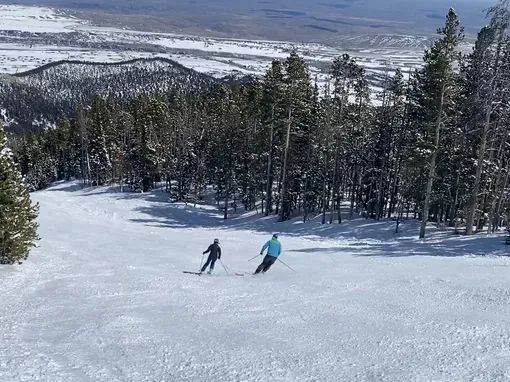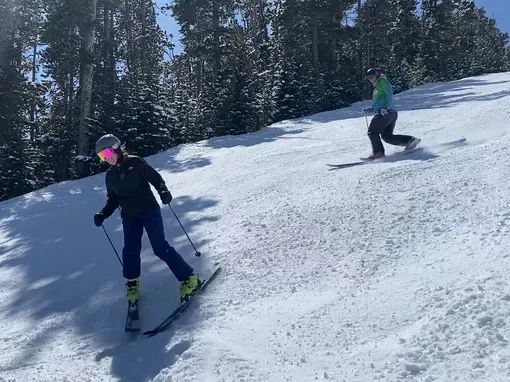 The two are so excited to celebrate their love amongst friends and family on their wedding day at Montana Wildflower Weddings! Celebrating in Red Lodge couldn't have been a more fitting choice! The pair are looking forward to spending the rest of their lives together skiing, traveling, and making memories!