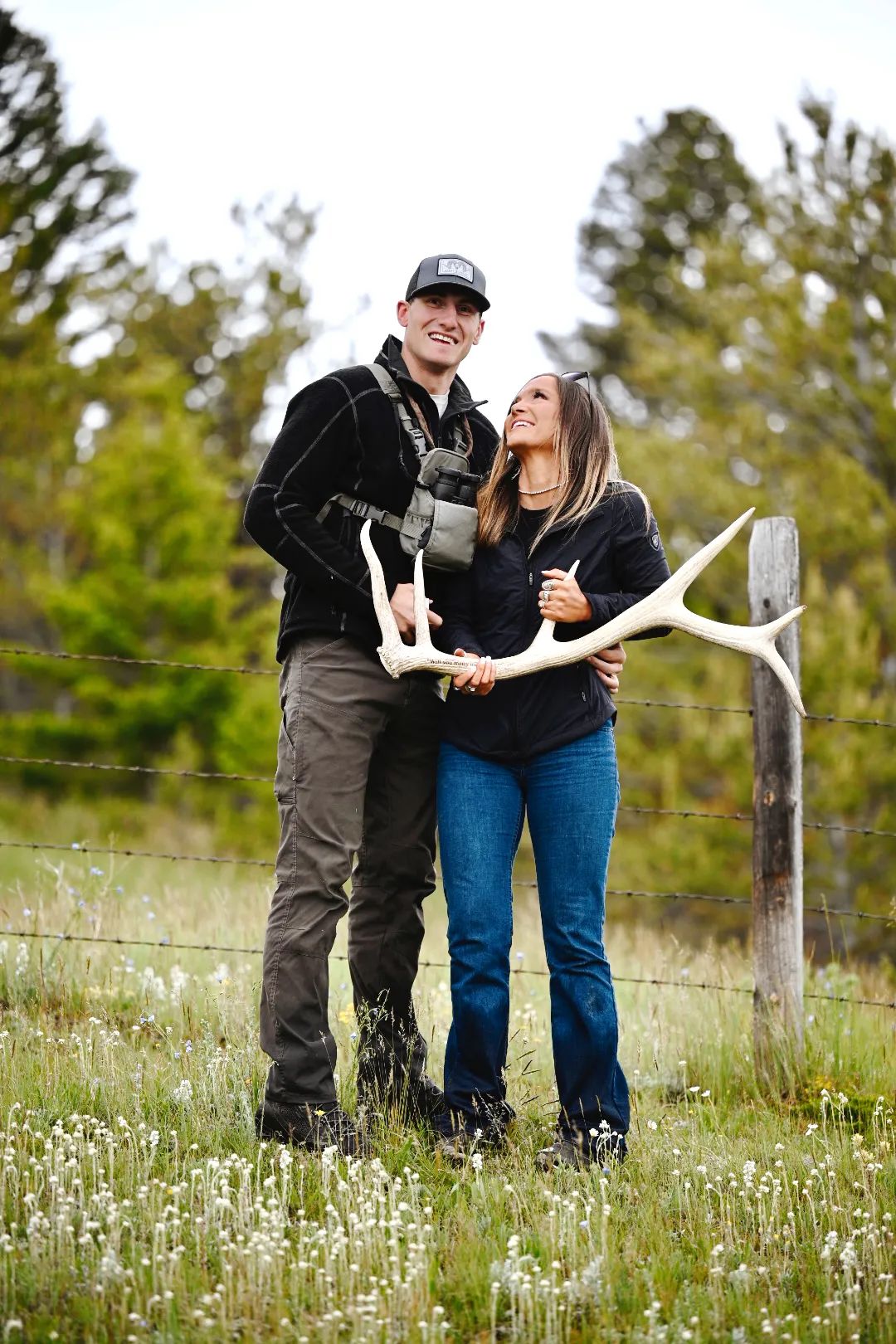 Love Stories
Megan + Wyatt
Wyatt and I met our first year of college in Ontario, Oregon in 2017. We became close through our mutual friends and did not start dating until the end of the school year. Wyatt is originally from Great Falls, Montana and I am from a small town called Arlington, Oregon.
In 2018, I visited Montana for the first time and I had fallen in love. Wyatt took me to one of the most beautiful places I have ever been. We went fly fishing, floated the river, and on our hike I had found my first elk antler.
Fast forward to June of 2023, we were back in the area and I so happened to find the same elk antler I had found five years ago. This time it looked a little different as it had "Will you marry me?" engraved on it. We look forward to joining both of our families together at another breathtaking location here in Montana.