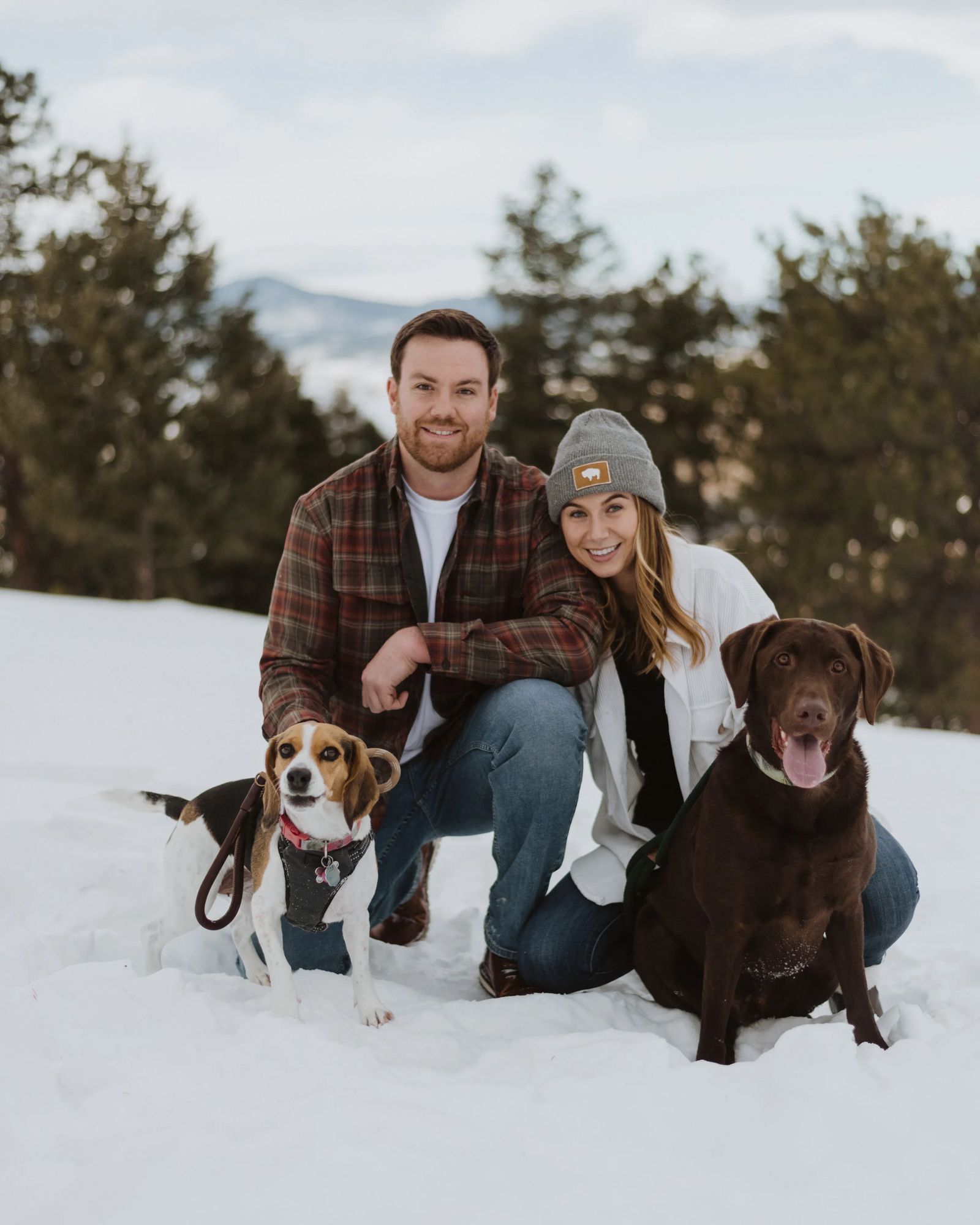 Love Stories
Micaela+Chris
Much like any love story worth talking about, this one starts with a beer in a grungy, Wyoming dive bar.
Chris and his friend, Ryan, were traveling through Wyoming on a fishing trip through Yellowstone and the Tetons. Ryan dragged Chris out to a dive bar on the eve of Yellowstone Beer Fest. Little did he know, Yellowstone Beer Fest was reason enough for Micaela to plan a trip home to visit family and partake in the festivities with her friends.
(This next part is according to Chris): Down at the bar, Chris and Ryan were sitting at a table and talking when a girl appeared, seemingly out of nowhere and quickly inserted herself into their conversation. She was quick to tease Chris that his Hawaiian shirt, bucket hat, and converse outfit could leave one to assume he wasn't from around there. She dubbed him "Bucket Hat Guy" and left him to find the next interesting conversation. Chris thought it might be worth sticking around for a little bit longer.
Their paths crossed a few more times throughout the night and they got to know more about each other. He was an MBA student living in Colorado and she had just moved to take a new job for a school district in Colorado.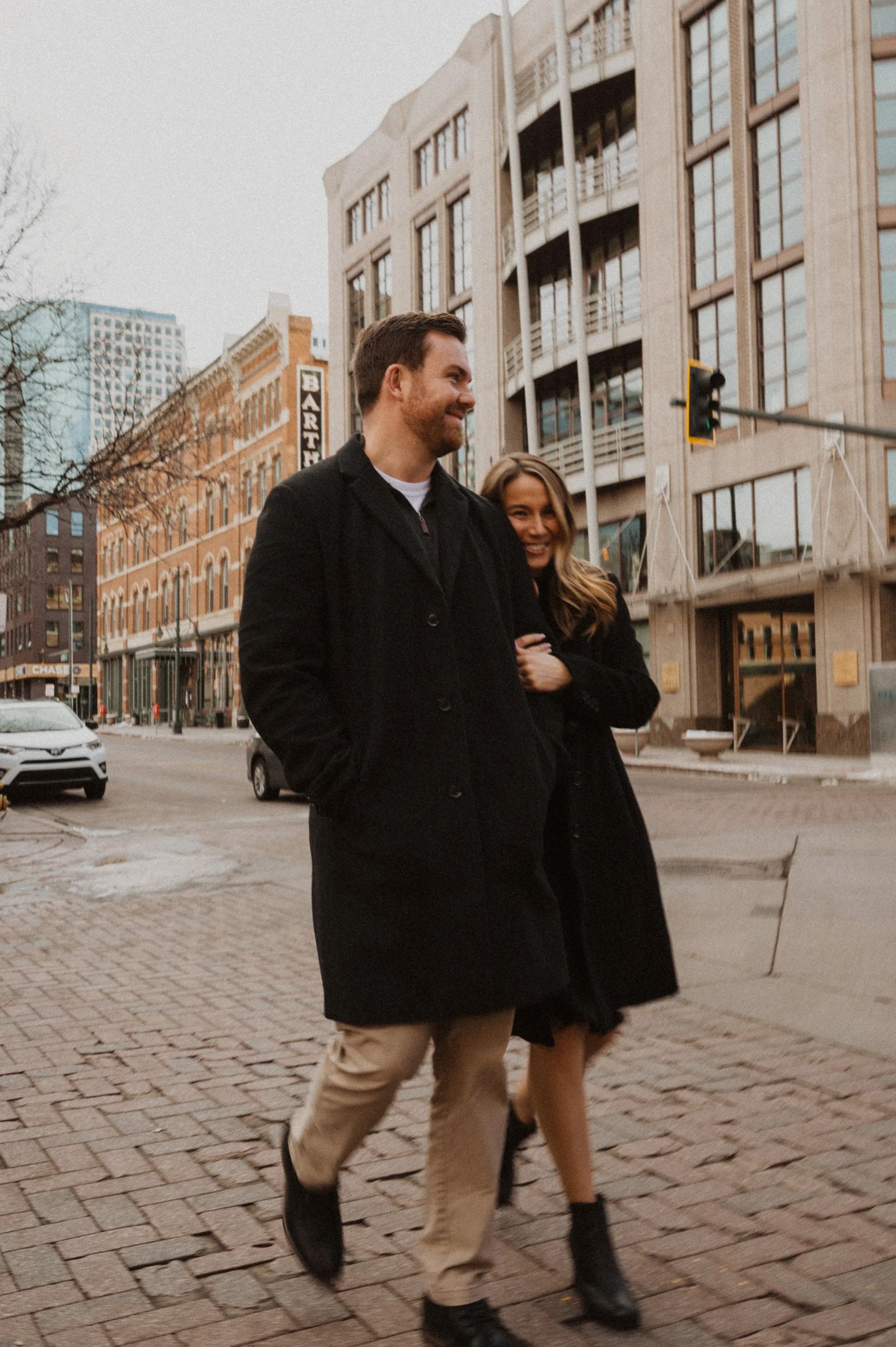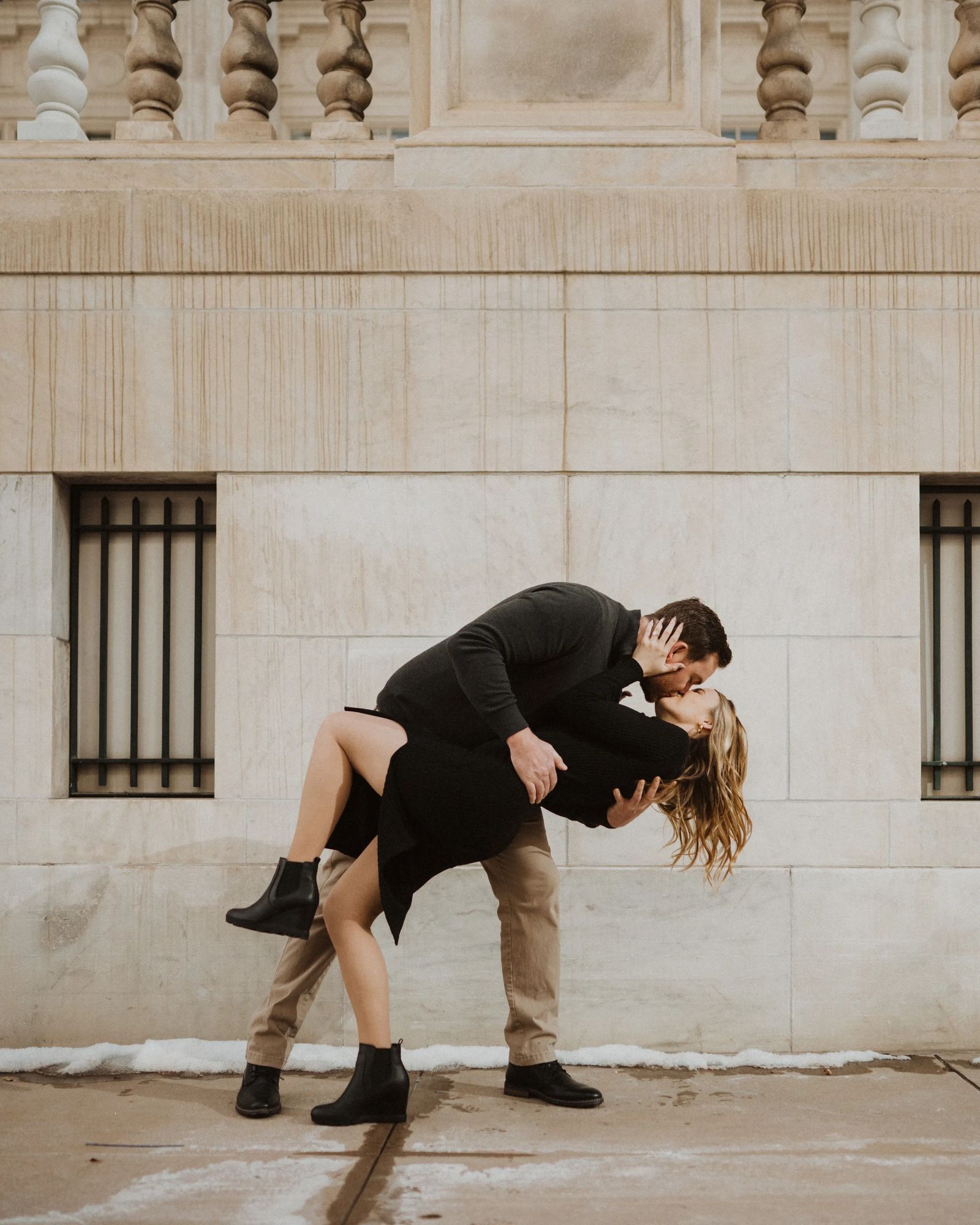 Fast forward a few years and miles, Chris proposed on the 4th of July 2022 during the fireworks show in front of their friends and family where it all started, Cody Wyoming.
Chris planned a sentimental engagement location in Cody, WY, near Micaela's childhood home and just a few blocks away from where Micaela and Chris first met. Their families and close friends had coordinated their travel up to Wyoming for the "4th of July celebration". While everyone was waiting for the fireworks to start, Micaela was doing her typical social lap and walking between groups of people to say hi. On one of the laps right before the fireworks show, Micaela managed to step right on the engagement ring box that Chris had hidden under a pile of lawn blankets until the fireworks started. Luckily for Chris, the rest of the proposal went much smoother. Micaela said "YES!!" before he'd even finished his sweet proposal spiel- to which he replied, "hang on, I'm not done". It was the easiest "yes" in the world and the sweetest moment to share with all of our friends and family.
We are both looking forward to showing off Montana and Montana Wildflower Weddings to our guests. It's such a phenomenal place to be and it's a very special area of the country for us, so we are just so excited to host our friends and family at a summer venue that perfectly fits our style as a couple and takes advantage of the best season in Montana. The venue, the lush grounds, and the mountain backdrop is going to be phenomenal!