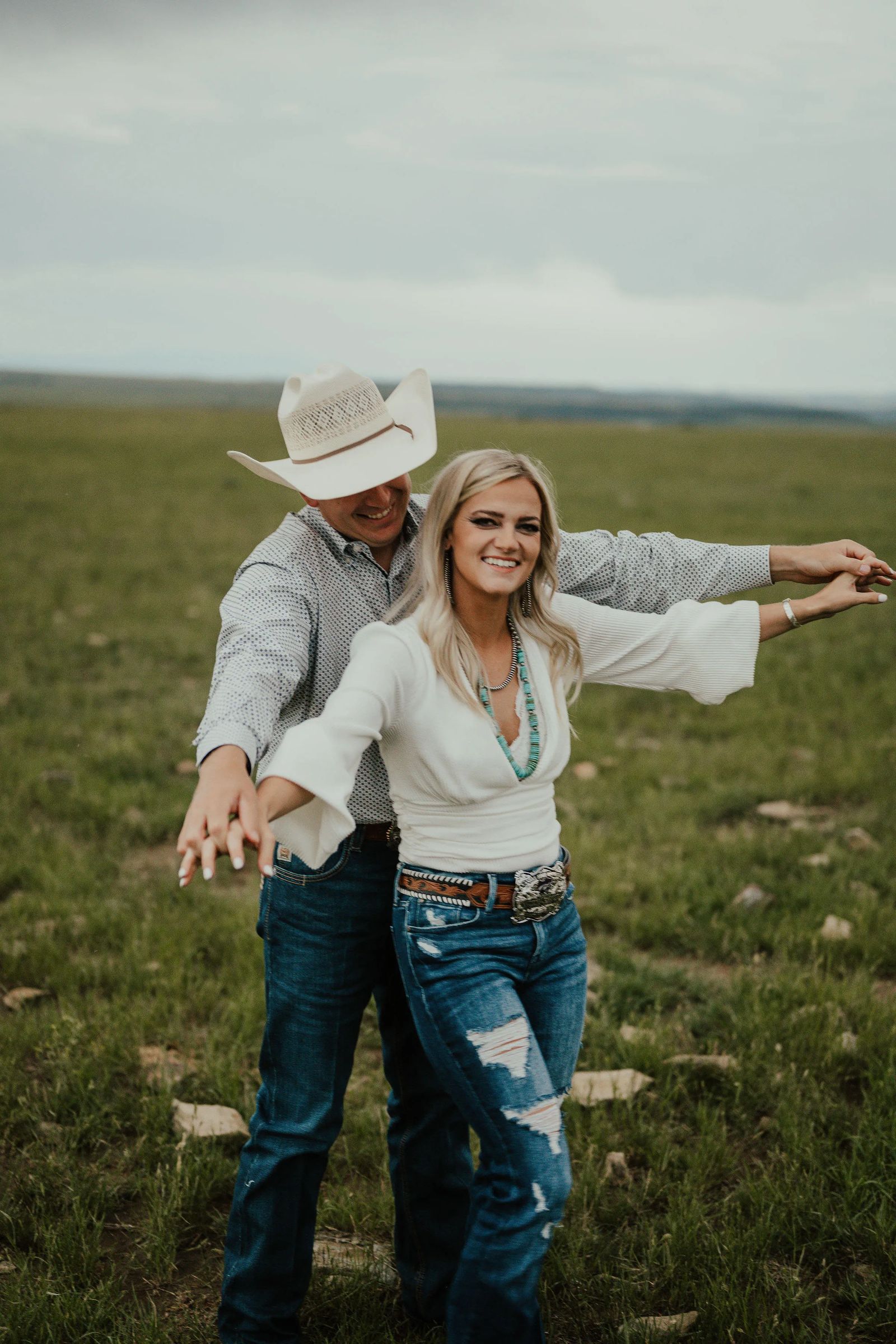 Love Stories
Sam+Zane
Sam and Zane met at the feedlot where Sam was employed and Zane's family has used to feed their bulls for years.
On a freezing January night, Sam was very late getting home from a job she was doing in North Dakota. When she arrived home, she expected everyone to be asleep, but Zane was up with a very sweet set-up waiting to ask her to spend the rest of their lives together. It was also the eve of Sam's 28th Birthday.
We cannot wait to spend a day celebrating with our family and friends at such a beautiful location.